An ergonomic office chair can do wonders to alleviate lower back pain that can affect you long after you leave work for the day. If you already suffer from back pain, it's important to understand that long hours in a chair compress the discs in your lower back, which eventually begin to wear down and cause sharp or chronic pain. This pain can be severe enough to affect your mobility for the rest of your life. The good news? It's never too late to treat the problem and give your aching back the support it needs.
The following chairs are the highest-rated options for every budget to free you from long days of an aching back and help you concentrate on work — then forget about the day at the office when it's time to go home.
Best Ergonomic Office Chair under $1000
2. Steelcase Gesture Chair
The award-winning is one of the finest ergonomic chairs money will buy. This revolutionary new office chair is designed to accommodate a variety of natural body positions and sizes, all while supporting and protecting the back and neck. Gesture uses exclusive LiveBack technology that automatically adjusts to your body, mimicking the natural movement of your spine and neck.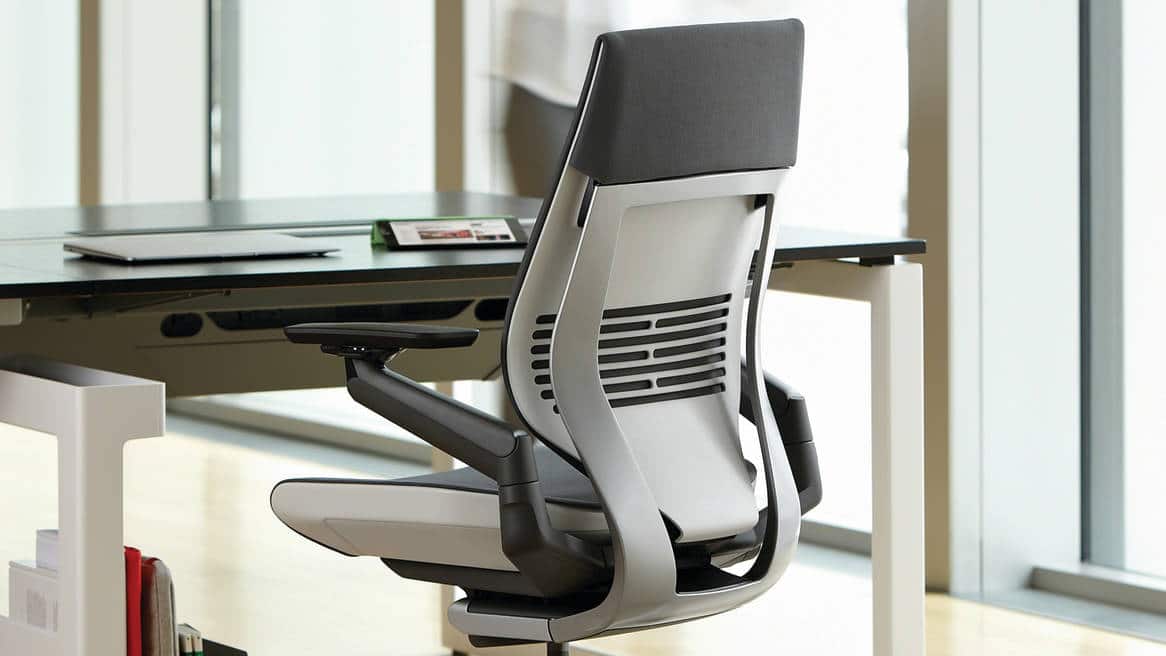 The arm rests on the chair have been especially designed to allow for a variety of postures. One of the problems with many office chairs is that they simply don't offer much freedom of movement. However, the human body naturally changes positions on a regular basis to keep comfortable. By placing the arm rests further back, it accommodates this natural restlessness, offering you more positions where you can be supported. The arms can also swivel with 360 degrees of motion, literally supporting your arms in any possible position.
Not only can you adjust the height of the chair, you can adjust the tension it offers your back. This can help make the chair firmer or softer, supporting you no matter how your body feels on any particular day. Gesture won the Neocon Gold award in 2013, and is available in eight different colors, so you can always feel good about how your chair looks as well as how it functions.
3. Herman Miller Aeron Chair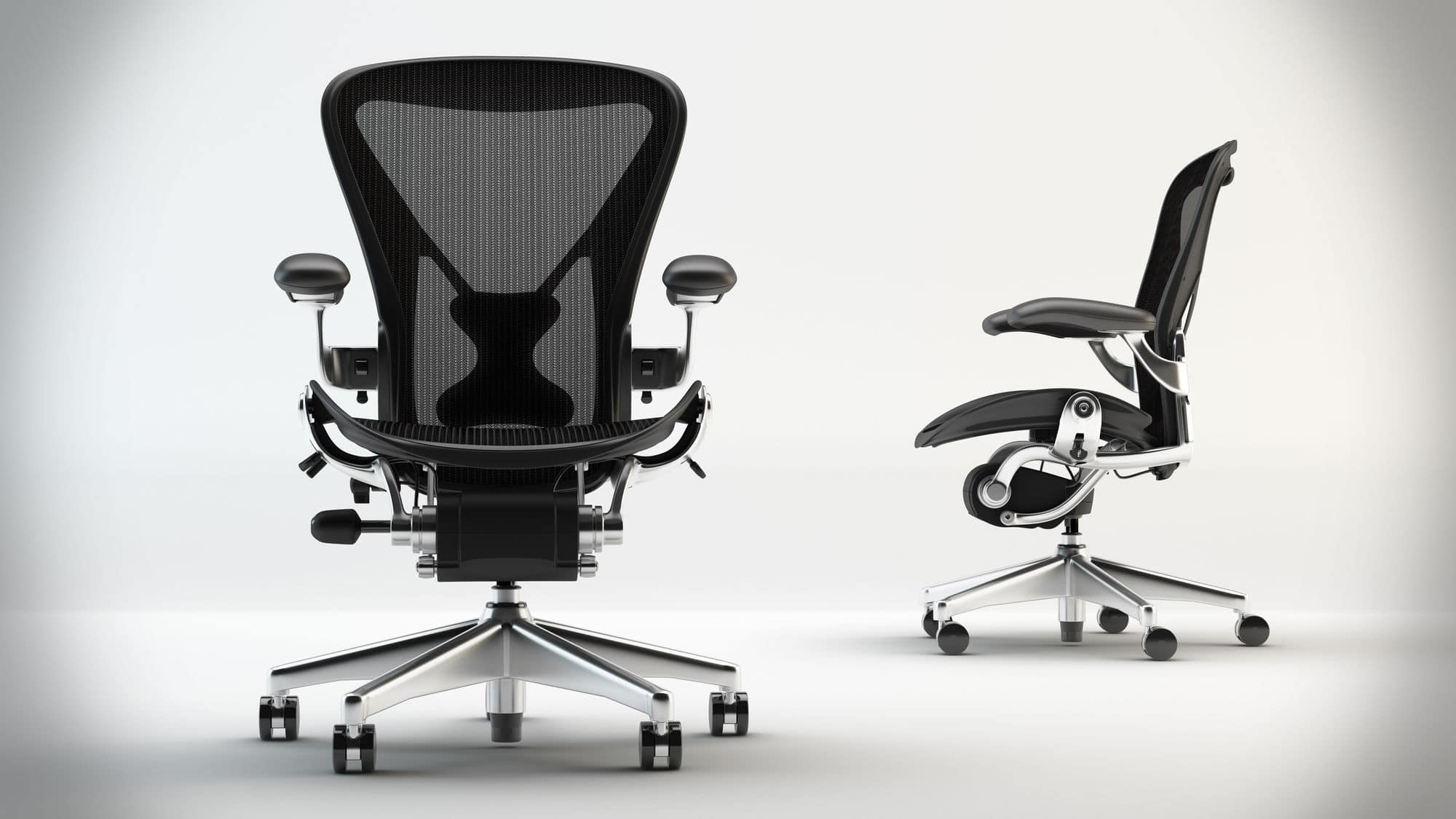 ahas developed quite a following over the years as the chair that started the ergonomic craze. The chair was designed for Herman Miller by Don Chadwick and Bill Stumpf and it was the very first to feature a woven seat and back without foam cushions.